Photograph by Margaret Smith
Travel and Accommodations
The 7th International Swan Symposium/ 26th Trumpeter Swan Society Conference will be held in Jackson, Wyoming. The presentations and banquet will be held in the Snow King Resort, Jackson, Wyoming.
Where to Stay
Snow King Resort (1-307-733-5200): Located at the base of Snow King Mountain, a few blocks from downtown and 20 minutes from the Jackson Wyoming Airport, Snow King Resort boasts breathtaking views of the Teton Mountain Range and features a wide variety of onsite activities and amenities. Ski-in, ski-out lodging accommodations in the winter and a convenient location to Grand Teton and Yellowstone National Parks. In addition to extensive conference and event facilities, a polished catering staff, complete business center, enjoy on property dining at Hayden's Post and professional service to meet a broad spectrum of needs.
All rooms are equipped with the following: • Color cable TV • Complimentary wireless internet access • Direct dial telephone • Oversized towels • Extra pillows • Bath amenities package • Coffee makers • Iron/ironing boards
Hotel cancellation: You can cancel your Snow King Resort reservation up to 72 hours of your reserved arrival date (by 4 p.m). If you cancel less than 72 hours before your arrival date, you will not receive a refund.
Note: There is a limited shuttle service to/from the hotel and airport. Click here to reserve shuttle service (at least 72 hours in advance). Taxis and Ubers are also available for transport between the airport and Resort.
Frequently Asked Questions | Snow King Resort.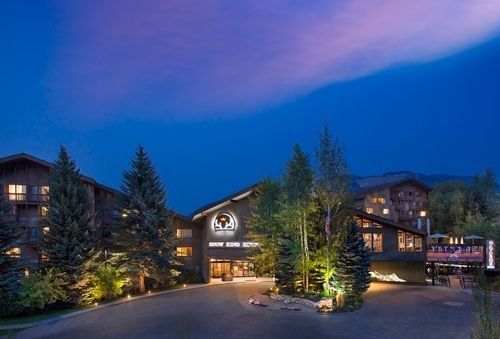 Reserve your room early!
Rooms are $134/ night/room plus $20/night amenities fee (plus 12% tax and development fee), October 23-27.  Ask for the room rate for the "Swan Symposium"
The rate is per room, not per person.  Breakfast is not included. Room sharing is a possibility. If you are interested in sharing a room, please contact Walter Wehtje at wwehtje@rickettsconservation.org
Make a reservation by calling the hotel direct at (800) 522-5464 and refer to the Swan Symposium or Click here to book online.
If you have any issues with Snow King Resort hotel booking, contact Jordan Mayo, JMayo@snowking.com or call 307-734-3251
Hotel cancellation: You can cancel your Snow King Resort reservation up to 72 hours of your reserved arrival date (by 4 p.m). If you cancel less than 72 hours before your arrival date, you will not receive a refund.
See, Do and Dine in and near Jackson, Wyoming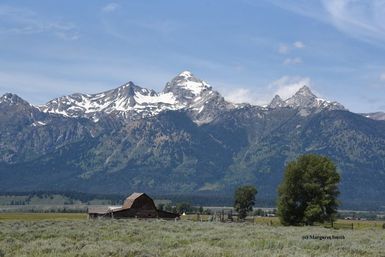 Top 10 Things to Do in Jackson
Weather
October, average temperatures are between 50 and 70, you can enjoy the outdoors in relative comfort. Whitewater rafting season extends into the fall, with many trips still possible well into October. Sometimes it snows in mid-October so bring appropriate clothing.
Fall is an excellent time to hike in Grand Teton. Trails remain open throughout the park, although accessibility can change due to shifts in weather. October is a great month for sightseeing in Yellowstone. The wildlife is either mating or getting ready for winter, and it provides you with excellent opportunities to see them in most areas of the park.
Travel/ Getting Here
Jackson Airport information and car rental
Taxis and ground transportation
Directions By Car
Air Travel Options:
For those traveling by air, there are several options for getting to the conference.
The simplest is to fly into Jackson airport (JAC), 16 km (10 miles) north of Jackson. If you are staying at Snow King, a complimentary shuttle will take you to the hotel. You must make arrangements at least 72 hours in advance.
A taxi or other service will cost at least $30. There is no bus service between the airport and town. For more information about transportation options from Jackson airport, check this link.
Other regional airports that may be less expensive include Idaho Falls (IDA), and Bozeman (BZN).
Idaho Falls is a two-hour drive from Jackson, while Bozeman is a four-hour drive.  There is a shuttle bus from Idaho Falls, but no easy way to use public transportation from Bozeman.
For international participants, you must first fly to a major USA hub from your country of origin, where you will go through immigration and customs inspections before continuing to Jackson, Idaho Falls, or Bozeman.
A simpler alternative for European participants may be to fly to Salt Lake City (SLC), as there are direct flights from London, Amsterdam, Paris, and Frankfurt. Here you can go through immigration and customs at the end of your flight. Salt Lake City is a five-hour drive from Jackson, and if enough people arrive at the same time, the organizers may be able to provide a van that can take you to Snow King. We may also be able to provide van service to domestic travelers.
A final alternative for those traveling by air travels is to fly to Denver International airport and drive the 850 km (520 miles) to Jackson. This route takes you across some the least populated and windiest stretches of the lower 48 states, and snowstorms severe enough to close the main highway are quite possible in late October.
Rental cars are available but can be expensive.
If traveling by car, there is ample parking at the hotel, and public parking lots in Jackson. The hotel is about a 15 minute walk from the main square in town, so a car isn't needed to get around. There is also a free bus service and a bike-share program that costs $8/day.