Photograph by Hadassah Zohara
TTSS Blog 2019

The New York Times shares the successes of trumpeter swan restoration, the dedication of people who made it happen, and continuing regional issues trumpeter swans still face, in this fascinating article written by Karen Weintraub. From sea to shining sea, trumpeter swans are making a comeback. Read more...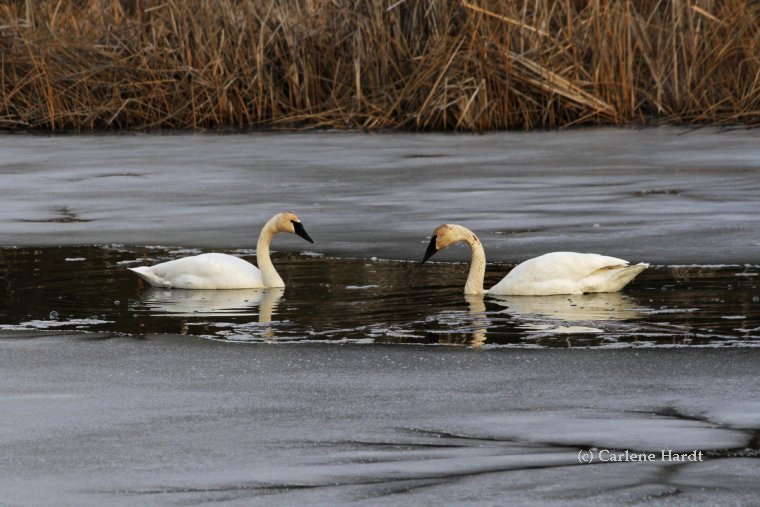 My Swan Story by Carlene H.
My husband and I went out to Turnbull National Wildlife Refuge in Cheney, Washington on Saturday February 2nd because it was a warm 40 degrees and in the next few days we were going to be in the deep freeze! As soon as we walked up the trail, we heard the powerful flapping of wings overhead and then looked up and saw a pair of Trumpeter swans flying in and landing near us on Middle Pine Lake. They preened a little bit and then swam around to eat. Parts of the lake were frozen but most of it was not. There were times when the sky was blue and it made you forget it is winter! I stood still for awhile and they got very close. It was nice to see such loveliness in winter.
OREGON: The Trumpeter Swan Society has partnered with the Oregon Department of Fish and Wildlife and the U.S. Fish and Wildlife Service to build a healthy Oregon breeding flock; releasing birds at Summer Lake Wildlife Area, which is a good place for bird watchers to see them. Good news is that trumpeter swans are migrating through Oregon, and February is a good month to spot them among the vast tundra swan flocks moving through the Klamath Basin. Read about their comeback to North America, the challenges they face, and the what is being done to help their return...
"The provincial minister of Forests, Lands, Natural Resource Operations and Rural Development made the comment in a press release announcing that the wetlands just north of Duncan are the province's newest wildlife management area.
"Wildlife management areas help to meet government's mandate to sustainably manage B.C.'s ecosystems, rivers and lakes, as well as improving wildlife management and habitat conservation," Donaldson said.
The unique wetland is home to more than 200 species of birds including but most certainly not limited to a massive trumpeter swan population and great blue herons. It's also home to the rare Garry oak ecosystem and is a significant fish and wildlife habitat as well. Read more...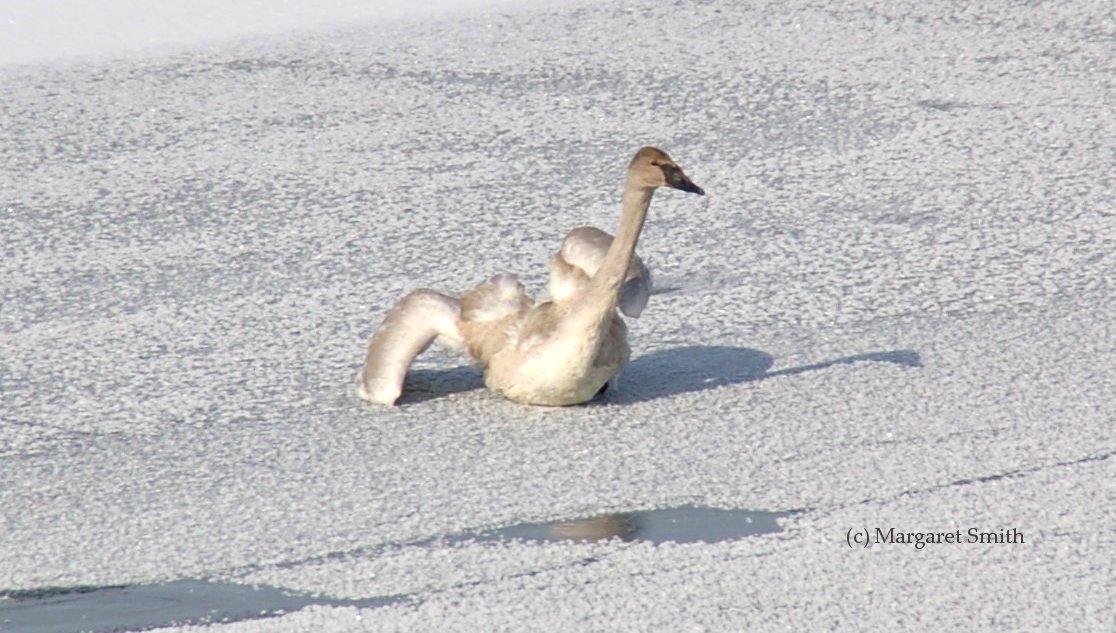 Adam Janke, Assistant Professor - Natural Resource and Ecology Management at Iowa State University, explains the persistent challenge of mitigating lead poisoning in wildlife. There are several resources with further information at the end of the article.