Make a Monthly Donation
Become a Swan Sustainer
Trumpeter Swans need your help to return to regions where they have been absent for decades. They also need your help to make sure they are in habitats that are safe, secure and known.
Monthly giving is the most effective way to ensure programs that help Trumpeter Swans keep working every day, twelve months a year.
It's convenient for you and easy on your budget.   
You can have as little as $5 per month automatically charged to your credit card or withdrawn from your bank account, so your membership is always current. It's easier for you -- and a reliable source of monthly revenue for us so that we can plan our budget more efficiently.
Your monthly gift will help swans through programs that:
       work with partners to restore and manage swans across North America,

       safeguard swan health and protect habitat swan use throughout the year

       advocate on issues and threats affecting swans  

       fund research for science-based expertise to help swans long term
Here's what a monthly donor told us:
"I like to support the organizations I care about, but I can't afford to write big checks. That's why I decided to become a Swan Sustainer with a small amount once a month. It's safe, convenient, I can budget for it and it makes a huge difference to help trumpeter swans every day. Thank you for all you do!"
Yes! I want to be a monthly Swan Sustainer to help Trumpeter Swans every day of the year
When you become a monthly Swan Sustainer, you will receive this exclusive Swan Sustainer magnet! 3"x3". Photo by Ray Colby.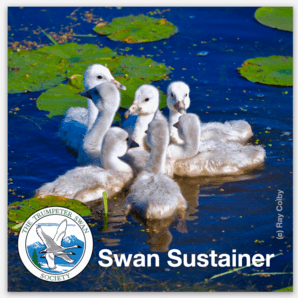 ---
Donate with confidence. The Trumpeter Swan Society achieved the Platinum Seal of Transparency (highest level) by Candid (formerly known as Guidestar) – a nonprofit rating organization. Your privacy is important to The Trumpeter Swan Society. We will never share or sell your information to an outside entity.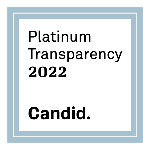 Your monthly Swan Sustainer tax deductible donation to The Trumpeter Swan Society, on or about the 12th of each month after your first gift, will be put to work to support our North American swan programs and activities, including restoration and management, swan health, education and research, and outreach and advocacy. The Trumpeter Swan Society is a 501c3 non profit charity.  Donations are tax deductible in the United States to the extent allowed by law.