Photograph by Margaret Smith
Gift Shop
YES! I WANT TO HELP TRUMPETER SWANS!
You will find exclusive trumpeter swan items in our Gift Shops. Proceeds from your purchases assure the vitality and welfare of wild Trumpeter Swans.
Are you looking for something for someone who has everything? Consider a Gift Membership and know that 100% of your gift restores, protects and helps North American's magnificent Trumpeter Swans.
Gift Shop #1 Swan Conservation Apparel
Exclusive Trumpeter Swan apparel and other items through GameDay Sportswear.
20% of your purchase will come back to help swans through the programs of The Trumpeter Swan Society.
Credit / debit cards, and Paypal accepted.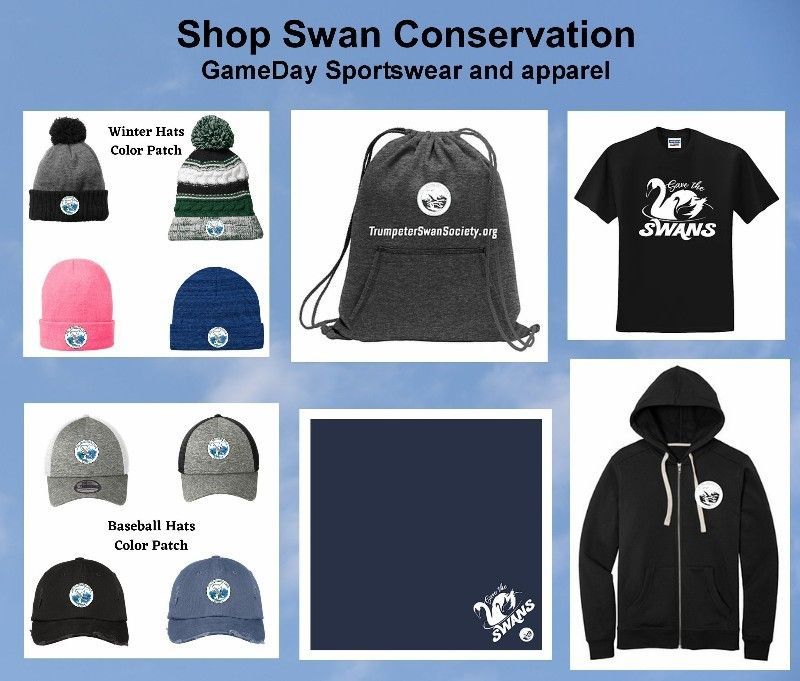 ---
Gift Shop #2
If you want to send the items to a different address than your billing address, please let us know on the check out page. Thank you!