Designs by Peppermint Narwhal
Exclusive! Educational Activity Books!
Did you know trumpeter swans are one of North America's largest birds?
Many people worked hard to restore them to areas where they had disappeared many years ago. Now you may even see them near you!
You can learn about trumpeter swans and their wetland home right now!
These coloring and activity books are fun for kids and adults!
Each book is based on Next Generation Science Standards (NGSS)
Nature Explorers, K-2, explores the world of trumpeter swans. Learn about their large size and spring and fall migrations. Explore their adaptions and what makes a healthy wetland home.
There are also QR codes to listen to the sounds of trumpeter swans, watch them fly in and land, and see a trumpeter swan family.
The books were designed exclusively for the Trumpeter Swan Society by Peppermint Narwhal.
Download the Grades K-2 Nature Explorers Book! Click the Picture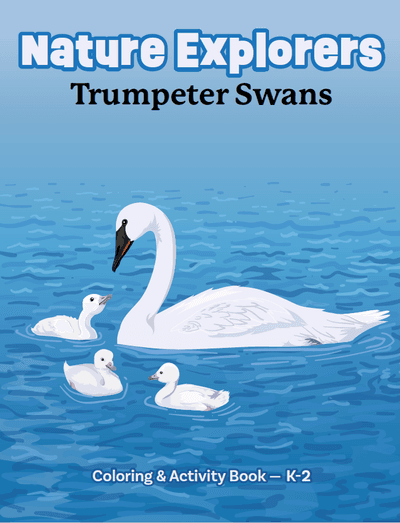 To download a two page spread of Nature Explorers K-2, CLICK HERE
Below: ANSWER KEY to Grades K-2 Nature Explorers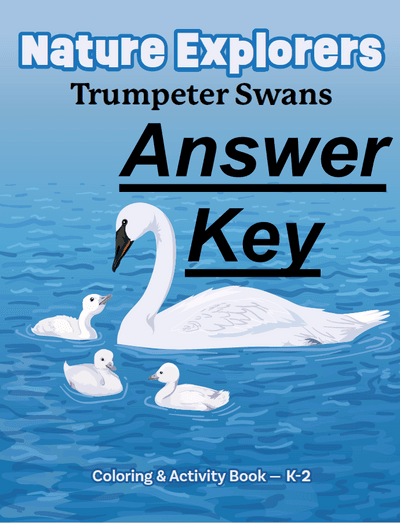 Coming Soon: Grades 3-5 How Can I Help Book!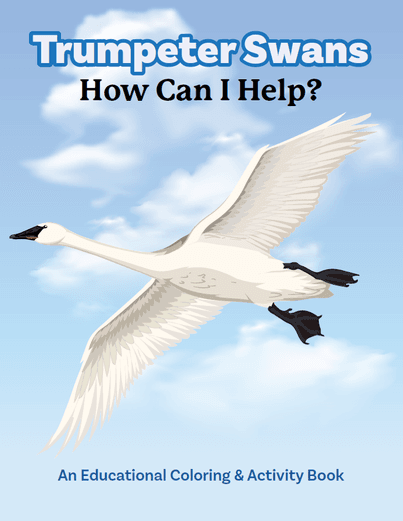 Coming Soon: ANSWER KEY to Grades 3-5 How Can I Help?