Photograph by Margaret Smith
2012 TTSS News Archive
News Highlights from 2012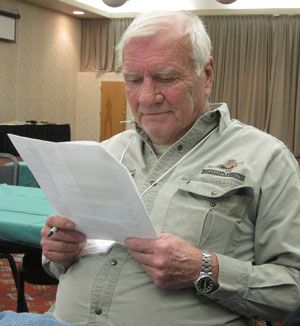 The amazing leader of Michigan's Trumpeter Swan Restoration Program passed away in October 2012. Read how he made a difference
MONTANA APPROVES NEW TRUMPETER SWAN RESTORATION PROGRAM
MONTANA APPROVES NEW TRUMPETER SWAN RESTORATION PROGRAM
Montana's Fish, Wildlife and Parks Commission has voted to approve a new program to restore nesting Trumpeter Swans in the Madison River Valley, northwest of Yellowstone National Park. The swans that nest in Greater Yellowstone are the only breeding population that escaped extinction in the Lower 48 states. They are the smallest and most vulnerable nesting group in North America. This is one of several projects in the region to that are working to improve swan habitat and restore nesting pairs.
Millions of Birds, Other Wildlife, Poisoned Yearly by Lead Ammunition Left in Wild-Including Eagles, Condors, Swans, Loons
Seven conservation groups filed suit on June 7th against the Environmental Protection Agency for refusing to address toxic lead in hunting ammunition that frequently poisons and kills eagles, swans, loons, endangered California condors and other wildlife, as well as affecting human health. Ignoring well-established science on the dangers of lead poisoning from spent ammunition, the EPA refuses to acknowledge or evaluate risks to wildlife and human health. The EPA in April denied a petition requesting a public process to consider regulations for nontoxic hunting ammunition. This lawsuit challenges that decision.. Read more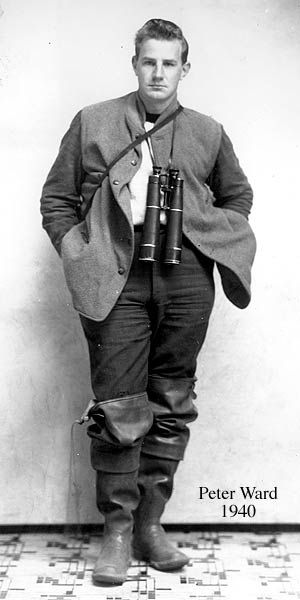 REMEMBERING A FOUNDING FATHER OF THE TRUMPETER SWAN SOCIETY, PETER WARD
Peter Ward was one of the founding fathers of The Trumpeter Swan Society in 1968. He died suddenly on March 24 at the age of 92 in his home in Portagela Prairie, Manitoba. Up until last May, Peter had been an integral part of the Delta Marsh for decades at Delta Waterfowl "legend-in-residence"
The Trumpeter Swan Society is most grateful to the (Y2Y) Partner Grants Program for supporting our efforts to protect to swan habitat in Montana's Centennial Valley. Y2Y recently announced their grant of $4,500 to support our Centennial Valley Cooperative Wetland Conservation Project. The Centennial Valley, including Red Rock Lakes National Wildlife Refuge, contains the single-most important nesting and molting habitat for Greater Yellowstone's fragile Trumpeter Swan nesting flock. Read more.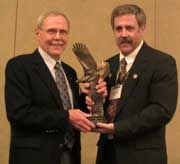 Revered waterfowl biologist and consummate conservationist Robert "Bob" Blohm was honored with the Wildlife Management Institute's (WMI) 2012 George Bird Grinnell Memorial Award for Distinguished Service to Natural Resource Conservation. The award was conferred last month during the annual Conservation Administrators Luncheon at the 77th North American Wildlife and Natural Resources Conference in Atlanta, Georgia. Read more...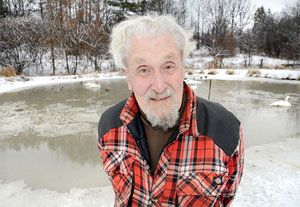 Former TTSS Board Member Harry Lumsden has received the Lieutenant Governor's Ontario Heritage Award for Lifetime Achievement this year. Read more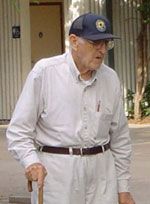 TTSS Board member Harold Burgess passes away
Last month, members, Board members and staff of The Trumpeter Swan Society were saddened to hear of the death of Harold Burgess. Harold served on the Society's Board of Directors and as President of TTSS for two terms. He was recently honored by the Society as one of the first recipients of the TTSS George Melendez Wright Trumpeter Swan Conservation Award.
TTSS COMPLETES FIRST YEAR OF THE CENTENNIAL VALLEY PROJECT
March, 2012
Southwest Montana's Centennial Valley is crucially important to the survival of Trumpeter Swans that nest in the Greater Yellowstone Ecosystem. During summer 2011, The Trumpeter Swan Society funded monitoring and research at over 30 historic nesting territories on private ranches and public lands west of Red Rock Lakes National Wildlife Refuge. Swan use and nesting success at these territories has declined in recent years. Our Centennial Valley Project is working in partnership with local ranch owners to document current swan use and habitat conditions. Our goal is to identify and implement habitat improvement projects that will restore the productivity of these nesting territories. Increasing nesting and cygnet production in these territories will increase the security of the Greater Yellowstone Trumpeter Swans and help connect them to the restoration flocks in western Montana. Our recent released report on the Centennial Valley Project 2011 documents the high potential of this area and builds the knowledge base for future site-specific habitat projects.
Download the report (~7MB)
THE 2010 NORTH AMERICAN TRUMPETER SWAN SURVEY
February 2012
The U.S. Fish and Wildlife Service (FWS) just released the 2010 North American Trumpeter Swan Survey Report, compiled by FWS biologist Deborah Groves stationed in Juneau, Alaska. The Trumpeter Swan Society (TTSS) commends Debbie for coordinating and summarizing this massive undertaking. Along with FWS, Canadian Wildlife Service (CWS), provinces, states, territories, other agencies, and other private organizations, TTSS is an active survey participant and facilitator. Download the report...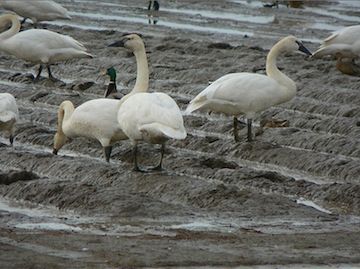 WA sets up hotline for sick swans
ILLEGAL SHOOTINGS - A THREAT TO TRUMPETER SWANS
2011/2012: Washington State Hotline to Report Trumpeter Deaths
The Washington Department of Fish and Wildlife has re-established a hotline to report dead or ill swans in Whatcom, Skagit and Snohomish counties as the agency monitors trumpeter swans that are ill or have died of lead poisoning.
People can call 360-466-4345, Ext. 266, to report dead or sick swans. Callers should be prepared to leave a message that includes their name, phone number, and the location and condition of the swans. The hot line is available 24 hours a day through March. The Trumpeter Swan Society has been working with partners in Washington to locate sources of lead since 2001. TTTS has supported this effort and assists the agencies in responding to reports of dead and dying swans.