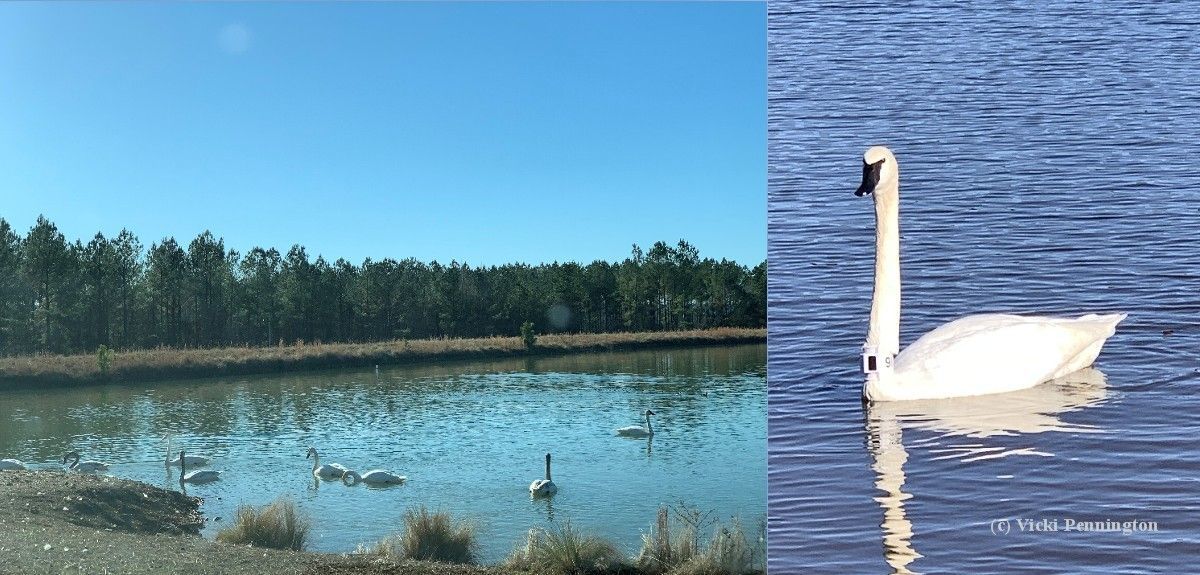 December 22, 2021: Today we took our 2 1/2 yr old grandson Lucas to see the Trumpeter Swans in a lake on Hiram Rd just east of Heber Springs, AR. He loved it. He threw corn in the water and laughed as the swans turned upside down into the water. He mimicked their sounds. It was a beautiful sunny 54 degree day. We made special memories with him and the beautiful Swans.
We have been visiting them for about 17 years. They usually are in this place in AR from Thanksgiving until Valentine's Day. We've come at least every year to see them. They are majestic and each year brings more and more that started with a couple of them 1990-1991. Fortunately for us it is only 30 min from our home.
Note from the Trumpeter Swan Society: The photo collage includes female swan, 9L who received her GPS tracking collar on December 20, 2021 as part of the largest midwest swan tracking study ever done.