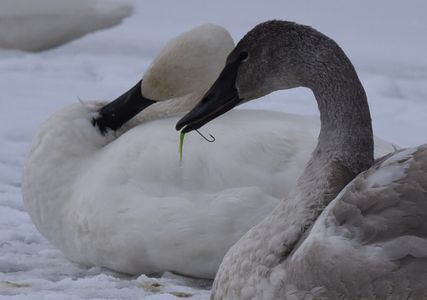 Make your Adopt a Swan gift now!
Your Adopt a Swan gift protects habitat and helps a swan stay safe and healthy.
Your gift educates people about threats to swans such as lead poisoning, power line collisions and discarded fishing gear.
Special Valentine's Day Offer!
With your gift of $50 or more to adopt a swan pair or family, you can choose to receive this Valentine Swan Love magnet (3" x 2.7 ")
Yes! I will keep a swan safe with my Adopt a Swan gift.
Your one-time or monthly sustaining gift will assure be used for the health and habitat of wild trumpeter swans.
1. Choose your Adopt a Swan gift amount